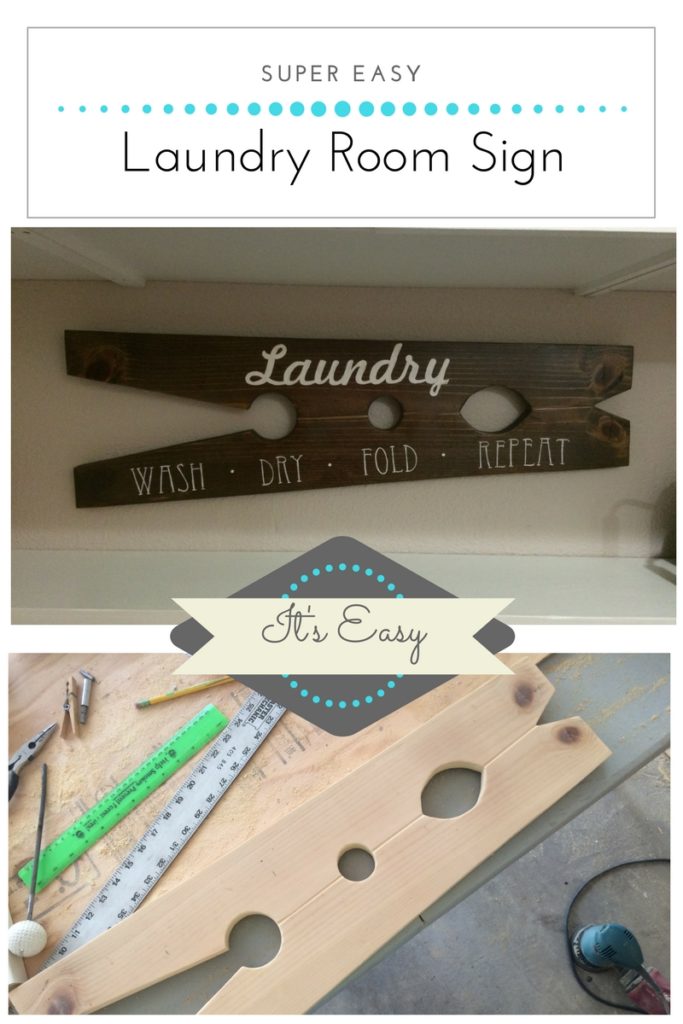 How cute is this?!?
I had the best time making this laundry room sign shaped like a clothespin. It was super easy, too! It only took a scrap of wood and a few simple tools.
Here's what you'll need:
1x12 pine board approximately 29 inches long
Handsaw Circular saw or band saw
Cordless Drill
Jigsaw or hole saw ( I used both)
Round file (Optional)
Sandpaper or an orbital sander
Pencil
Measuring tape
Straight edge or ruler
Stain in your favorite color (I used Special Walnut)
Chalk
Craft paint
Varnish
Hardware to hang it! ( Used two small eye hooks and some wire)
First, take your measuring tape and straight edge and mark your cut lines.  These aren't exact, down to the fraction of a hair!!! A 1x12 is actually 11 1/4 and I'm just not that particular about it being exactly PERFECT!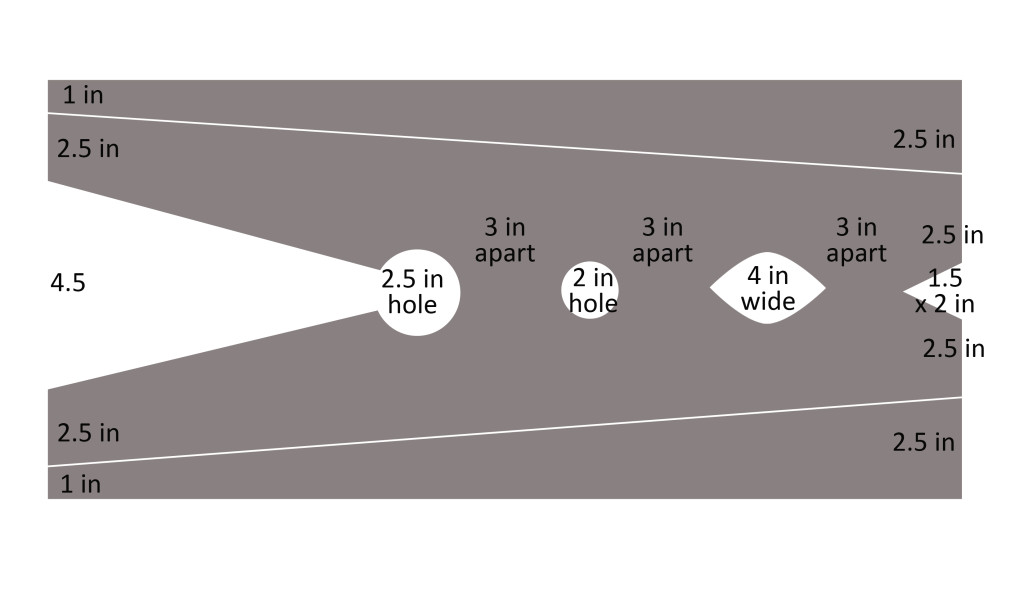 I used a circular saw to cut the long lines on the outside.
Then I used a jigsaw to cut the notch on the short end of the clothespin.  I used my cordless drill to make a pilot hole for the football shape, then used the jigsaw to cut the rest of the way.  You could use a hole saw and just make this a circle like the other ones. I just liked how the football shape looked.  It looks just like a real clothespin! 🙂
Next, I used a hole saw to cut the other two holes.  One at 2 inches and the other one is 2.5 inches.
I then used the circular saw again to cut the inside legs of the clothespin. You could also use a band saw or jigsaw for this.
Finally, I used a round file to make the groove that runs the length of the clothespin.  You could skip this step and your pin would still look totally cute!
I used my orbital sander to smooth everything out then I was ready to stain.
After the stain dried....(The next day)  I used my lettering technique to transfer my words.
See Easy Lettering Technique That Doesn't Take a Vinyl Cutter.   So super easy that my kids make their own signs.
I used craft paint to paint in my lettering and let it dry. I did two coats of paint so it wouldn't look opaque.
The last step is to varnish. I used Varathane Polyurethane in semi-gloss. It goes on easy and cleans up with water. It's great for indoor and outdoor projects because it has a UV protector.
Ok, there's one more step; hanging hardware.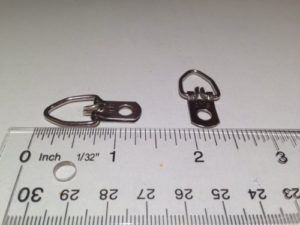 These are my absolute favorite!  The screws are small so they are great for projects that are made out of 1-inch material. You could also use eye hooks and some wire.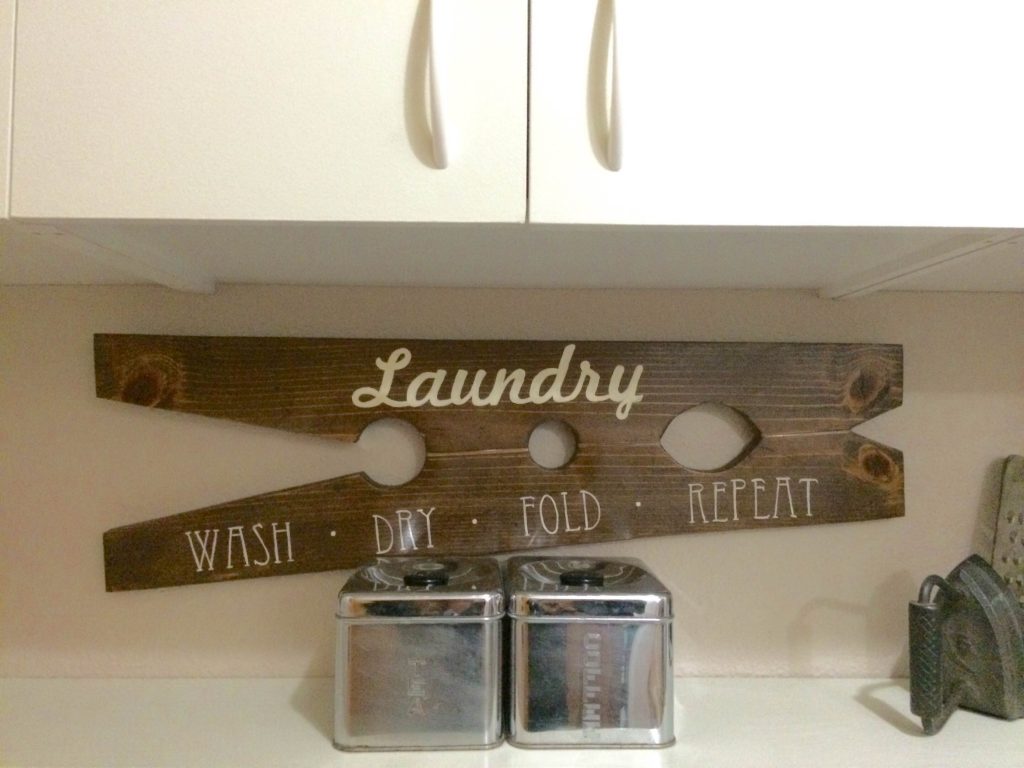 There!!! Perfection! And so cute! (I told you!)
There are lots of cute quotes you could use for variations.
Check out my tutorial on "Easy lettering technique that doesn't take a vinyl cutter"
I just love how it looks in my laundry room.