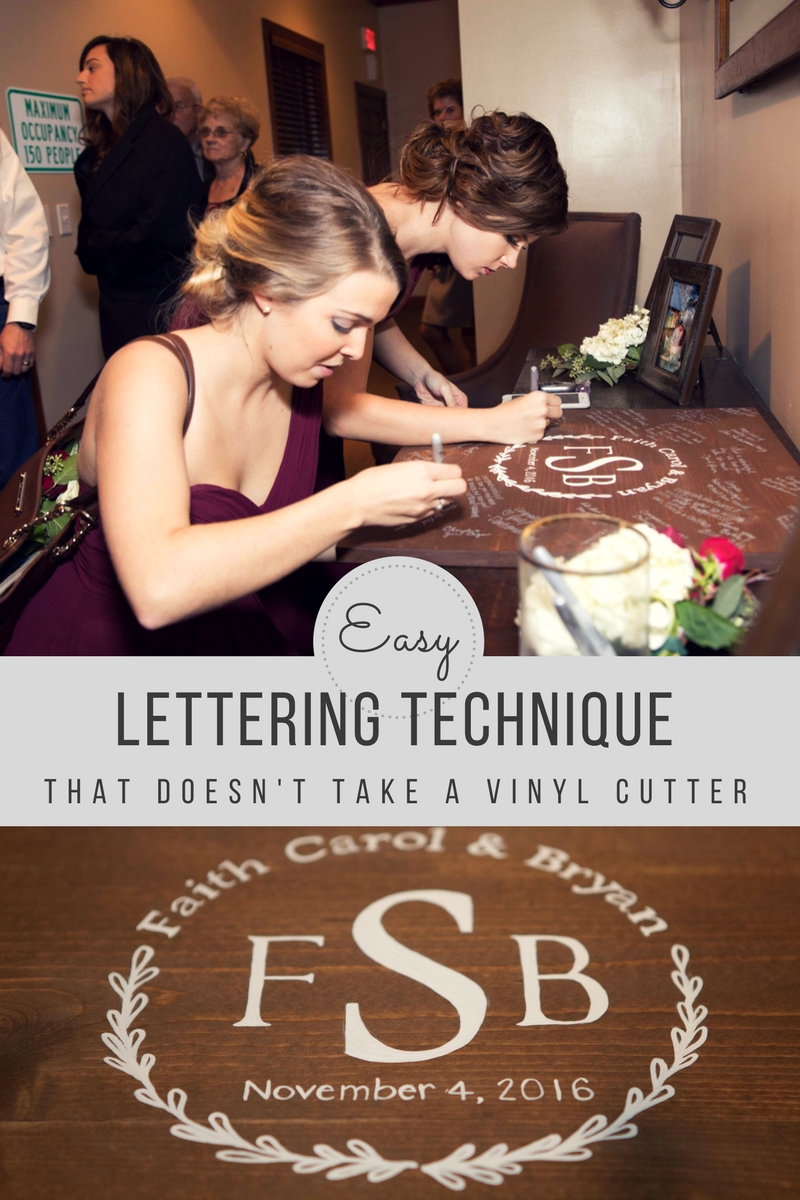 I see so many cute and clever wooden signs on Pinterest and when shopping at my favorite craft stores. I wanted to make some for my home and for gifts but didn't want to invest in a vinyl cutter.
If this sounds like you then this easy technique is the perfect answer. It's so easy that your kids can make them too.  My nieces and I had a blast making some together.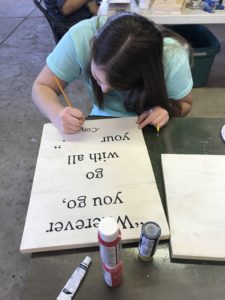 Here's what you need to create letting on almost any surface:
Computer with Microsoft office or other text editing software.
Printer paper
Chalk
Pencil
Tape
Craft paint
Craft paint brushes
Any wood project surface
Step-by-Step
1. Open up Microsoft Office and type in your text
2. Size your text and select your favorite font. (I use this website to find great free fonts. http://www.1001fonts.com/)
3. Print it out.
Tip: On large designs, I print each word or element on a separate piece of paper.
4. Rub chalk on the back of the paper that has your lettering printed on it. (You only have to put chalk where the letters are. It's not necessary to cover the entire paper.) Apply a lot of chalk so that it will transfer.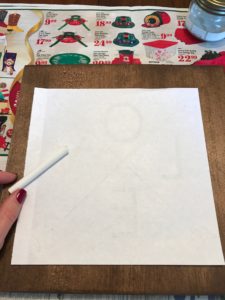 5. Place the paper (Chalk side down, Lettering side up) on your project surface and tape the corners in place.
6. Trace the lettering with a pencil. Press hard enough to transfer the chalk to the project surface.
7. Carefully remove the paper to reveal the chalk lettering. Check to make sure you can see all the lettering clearly.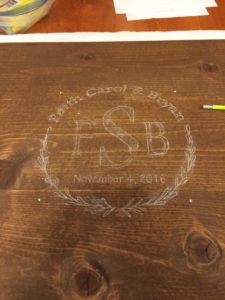 8. Paint over the chalk outline with craft paint.
Graphic design tip: It's fun to mix font types and add design elements...Script with printing, tall letters and short letters, caps and lowercase. Adding arrows, dots, flowers or vines is a great way to fill spaces and add separation.
Have fun with it!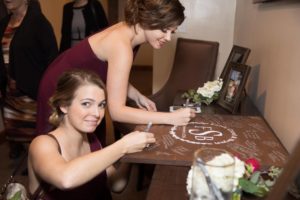 I made this monogram sign for my lovely friend, (she's more like a daughter to me) Faith Carol, for her wedding.  She used it as her guest book.  Now it hangs in her home as a reminder of her special day.
Here are some of my projects: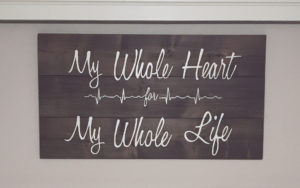 I'd love to see some of your projects so please post photos in the comment section.